IAT Yearbook
Contents of recent IAT Yearbooks are outlined below. Articles which are available on the website are clickable. Members can sign in to download PDFs of each year.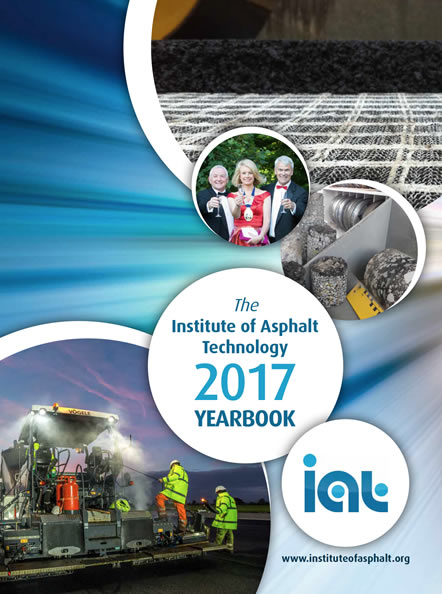 President's Comment Both incoming and outgoing
IAT Overview
Who's Who in the IAT 2017/18
Branch Committees 2017/18
Branch Reports
Council Committee Reports
Technical Paper Gripping Stuff - High Friction Surfacing in Ireland
Technical Paper Recent Research by Transport Infrastructure Ireland into hot rolled asphalt and texture
Technical Paper The development of a pavement management system for the national road network
Technical Paper Bitumen: Black or shades of grey?
President's Welcome
IAT Strategy 2016 - 2021
Who's Who in the IAT 2016/17
Branch Committees 2016/17
Branch Reports
Council Committee Reports
Technical Paper Celebrating 50 years of Past Presidents
Technical Paper A Brief History of Asphalt
Celebrating 50 years of Past Presidents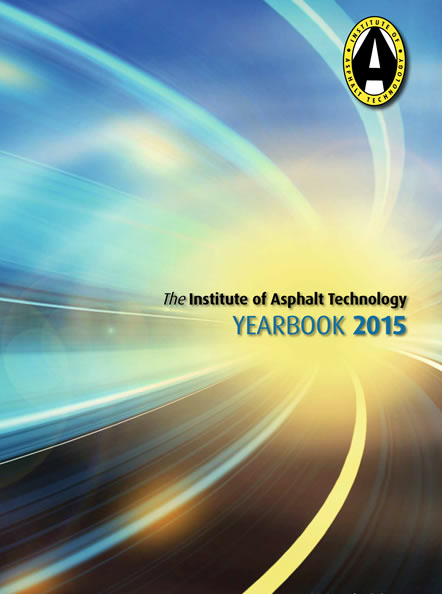 Reports from incoming and outgoing Presidents
IAT Overview
Who's Who in the IAT 2015/16
Branch Committees 2015/16
Branch Reports
Council Committee Reports
Technical Paper (Akeroyd Award Winner) Pothole formation: experiments and theory
Technical Paper Delivering Resilient Excellence
Technical Paper Hitting the Sweet Spot: The Surfacing Performance Conundrum
Technical Paper Synopsis: The Road Investment Strategy
Technical Paper Safety - It's not by Accident
Technical Paper The Need for Speed - The Application of Asphalt Technologies to an Automotive Proving Ground
Technical Paper SMA - Not just a mixture - A concept!
Technical Paper The use of regeneration oils for RAP in hot-mix asphalt
Technical Paper Performance Related Specifications for Bituminous Binders
Technical Paper Taking the High Road: Research and Innovation in Scotland