2023 IAT and IQ Student Awards
Student success celebrated at Awards Ceremony in London
---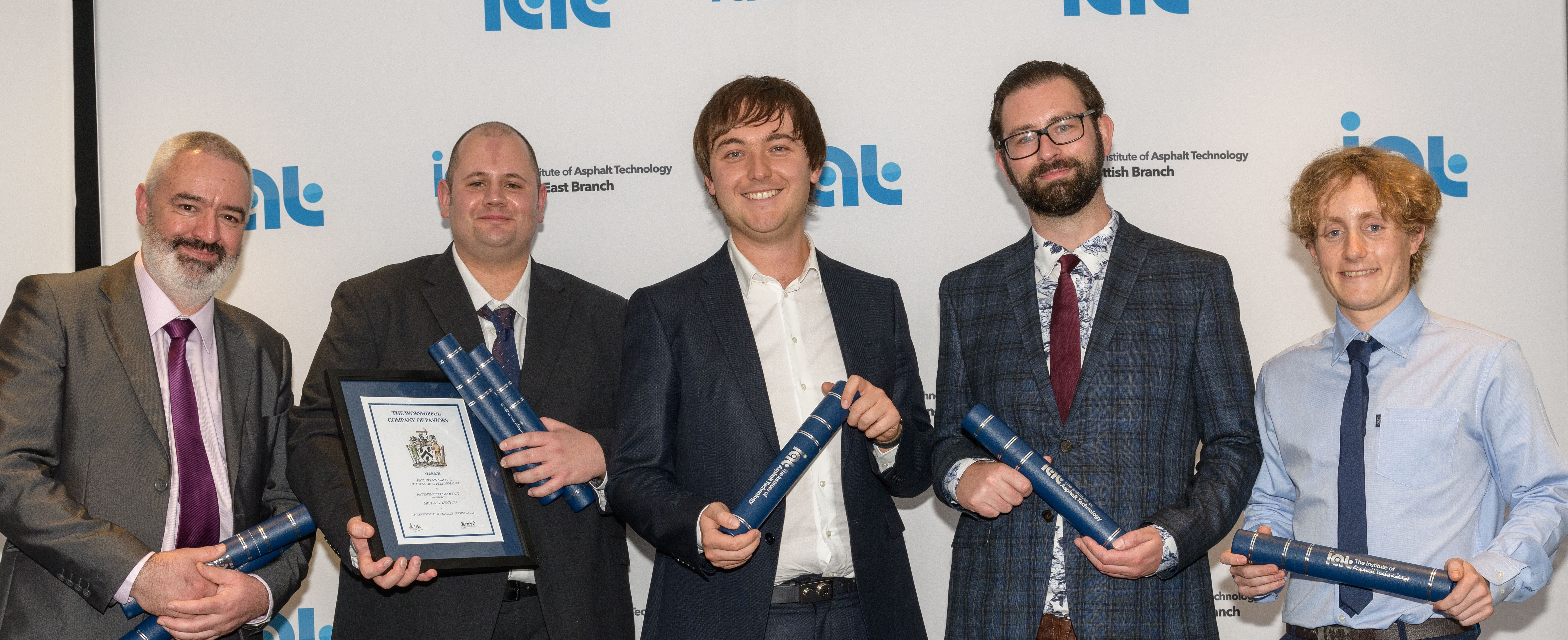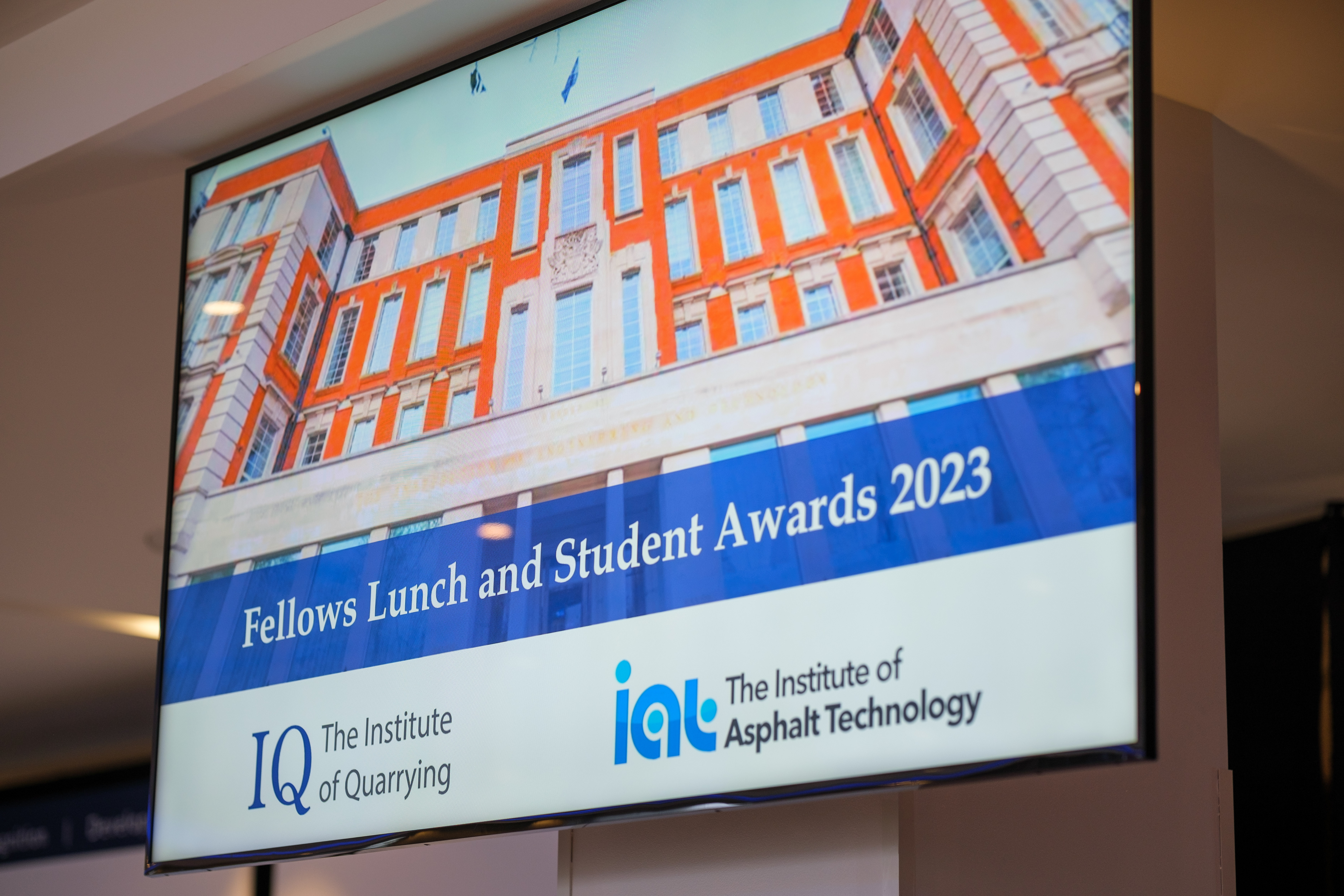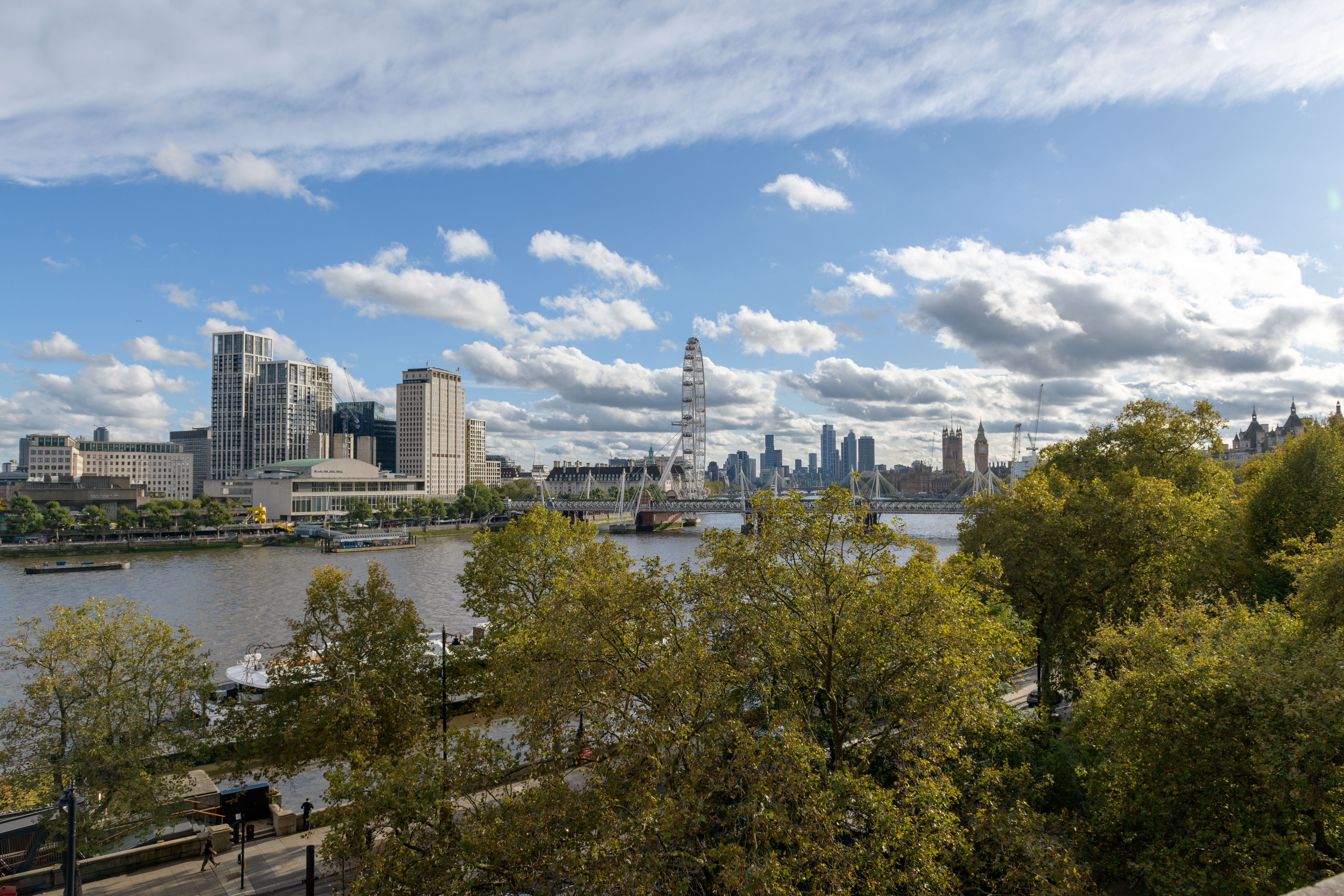 We recently celebrated the success of some of our top students from the University of Derby Centre for Mineral Products who have been recognised for their outstanding achievements at an awards ceremony in London.
The 2023 IAT and IQ Student Awards were held at the historic IET London: Savoy Place. The Institute of Quarrying (IQ) and Institute of Asphalt Technology (IAT) presented the awards during its joint Fellows Lunch event, with winners accepting their prizes in front of industry leaders, past Presidents, and Fellows of both our professional Institutes.
The event was kindly sponsored by FM Conway and CDE Global.
The IAT award recipients were:
Eamon Woods (absent) - the IAT award for First Year Foundation Degree.
Christopher Potter received the IAT award for Second Year Foundation Degree.
Michael Kenyon received the Shell award for Third Year Foundation Degree - 1st place.
Dermot Leonard received the Shell award for Third Year Foundation Degree - 2nd place.
Matt Oliver (absent) received the Shell award for Third Year Foundation Degree - 3rd place.
Dermot Leonard received his second award, the Worshipful Company of Paviors Award for Contracts & Business Management and Ops.
Michael Kenyon received his second award, the Worshipful Company of Paviors Award for Pavement Technology.
The IAT Award for Best Asphalt Diploma Student was presented to Alexander Hewstone.
The FM Conway Award for Best Higher Apprentice was presented to Tom Feather.
IAT President, Gearoid Lohan adds: "On behalf of everyone at the Institute of Asphalt Technology, I'd like to congratulate all the winners. We're extremely proud of our partnership with the Institute of Quarrying and are delighted that we can continue to support the development of talent in both our industries."
IAT Award Winner Profiles
Michael Kenyon – Total Energies
Michael is a Technologist for Total Energies' Bitumen division. His role involves carrying out testing of asphalt, bituminous binders, and bituminous emulsions to support the technical services function of the business. He has fifteen years' experience in pavement and pavement-marking materials.

By studying the UoD course, Michael has been able to progress through the Total Energies Bitumen technical competency program. The UoD course has also provided him with an industry recognised academic qualification to support his experience.
Dermot Leonard – Pavement Management Services
Dermot works for Pavement Management Services which a civil engineering consultancy firm specialising in testing, evaluation and management of roads and airports and his role there is manager of the Highway Testing Lab which is a division of the company. He has over 23 years experience in sampling, preparation, testing and reporting on pavement materials.
Dermot has found that studying the course at UoD has benefited him by giving greater confidence and knowledge when dealing with technical matters.
Chris Potter – Aggregate Industries
Chris is a senior materials technician for Aggregate Industries based in Manchester looking after 5 asphalt plants.
He has found his time at the University of Derby to be very interesting and it has given him a further his understanding of the business that he is involved with and gain an insight into areas of the business that he would not normally see.
Alexander Hewstone – Sima Asphalt
Alexander joined SIMA Asphalt in September 2022 as an Engineering Manager and has recently completed the University Diploma in Asphalt and Pavement Studies at the University of Derby.
His background is in mechanical and energy engineering and prior to joining SIMA, he worked for a consultancy specialising in renewable energy and sustainable development.
Alexander thoroughly enjoyed the University Diploma at Derby, as it gave him a really good insight into the asphalt industry. His main goal for the future is to apply the knowledge gained from this course and use his experience in energy and sustainability to help drive the net zero transition in the asphalt industry.
Tom Feather – Heidelberg Materials
Formerly Heidelberg Materials LEAD Apprentice during his time at Derby University and now Heidelberg Materials Assistant Mobile Plants Manager based in Teeside.
As someone completely new to the industry and management, the first year at Derby University provided Tom with a great insight into the procedures of industry particularly around the importance of health and safety. The second year laid some great foundations for progression and really developed his asphalt technical knowledge.
IQ Award Winners
The 2023 IQ award winners were Lewis Pinch TMIQ, Peter Triccas TMIQ, Ben Marsh, Oliver Kibble TMIQ, Joseph Dodds TMIQ and Alice Radbourne. They received their prizes from Viv Russell FIQ, President of the Institute of Quarrying, and James Thorne, IQ CEO.
Viv Russell FIQ said: "It has been a pleasure to host the Student Awards alongside the Institute of Asphalt Technology, reinforcing our cross-sector relationship and supporting the development of future leaders in our industries. The students have gone above and beyond this year, and Peter's incredible achievement of three awards in consecutive years alongside consistently high average scores is a testament to the dedication and hard work that it takes to succeed."
Each year the top-performing students from the University of Derby Centre for Mineral Products are presented with an award from the Institute of Quarrying and Institute of Asphalt Technology. It is a recognition of their outstanding achievement and continuous commitment to the mineral extractives industry.
Find out more about the courses offered at University of Derby Centre for Mineral Products www.derby.ac.uk/mineral-products.